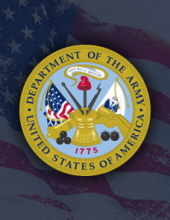 Obituary for Willard E. "Butch" Goolsby
Willard Earl "Butch" Goolsby passed away at home in Royal Oak on Thursday, July 5, 2018 at the age of 71. He was born to his parents Mitchell and Mahala Goolsby on October 15, 1946 in Lincoln Park, Michigan. 

Willard worked at the Chrysler Mound Road Engine Plant for over 33 years and was also a veteran of the U.S Army. 

Willard is survived by his son Christopher (Christy) Goolsby, grandson Jared Goolsby, and sister Ruth (Tom) Greenfield. 

He is preceded in death by his parents Mitchell and Mahala and brother Donald. 

Private services will be held at a later date.