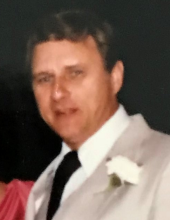 Obituary for Robert K Taylor
Robert K. Taylor, a resident of Sterling Heights for 59 years, passed away on May 17, 2018 at the age of 85. 

Robert married Patricia Rohnkohl on June 21, 1952. He was a skilled tradesman and retired at the age of 66. Robert was also an Army veteran of the Korean war. 

Robert is survived by his children Sherry Barclay, Kathy (Dave) Webb, Micheal (Brenda) Taylor, and John Taylor; his grandchildren Chaz Barclay, Hakeem Barclay, Nashia Barclay, Allison Hill, and Amy Taylor; and his great-grandchild Alex Haddo.