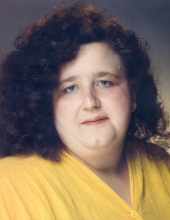 Obituary for Rosemary Lynn Hein
Rosemary Lynn Hein of Washington Twp., Michigan passed away Tuesday, April 17th, 2018; at the age of 55. She was born in Mount Clemens, Michigan to Kenneth and Germaine (Burghardt) Hein on April 10th, 1963. 

She loved to bake, an avid music buff and the 'Clown Behind the Bar'.
A very loving, caring and funny person. She was a "sports nut" about the Detroit Lions, Detroit Tigers and Detroit Red Wings.

Rosemary is survived by her siblings, Kenneth Hein, Jr. and Elise Hein. Her neices, Amy (Abdussami) Taabish and Cassie (Dave) Waluk. Her great nieces; Alexzandra Hein, Kaybre Hein, Eva Strader, Kaymirah Taabish and Kendall Waluk. Her great nephews, Steven Strader and Zayne Taabish. Also many loving and caring friends.

A Farewell Gathering will be held Saturday, April 21st, 2018, 4 pm
at the Hein's residence in Washington Twp. For information, contact an immediate family member.