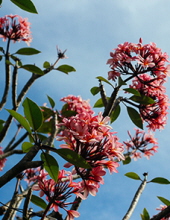 Obituary for Winifred Jean Dostie
Winifred Jean Dostie passed away Friday morning March 30, 2018. She was 101 years old. 

Winifred was born to her parents George and Winifred (maiden name: West) Howard on January 14, 1917. She was a longtime member of the First Presbyterian Church of Royal Oak and touched the lives of many students during her time working as a teacher. Winifred is also a beloved mother, grandmother, and great-grandmother. She will be missed by many. 

Winifred is survived by her children Steve (Judy) Dostie, Julie (the late Jack) Hunter, and Christine (Bud) Beeler; her grandchildren Scott Dostie, Matthew (Tracy) Cooper, Emily (George) McNabb, and Shawn Hunter; and her great-grandchildren Elexa Dostie, Brooklyn Dostie, and Ian McNabb. 

Winifred is preceded in death by her parents and by her husband George Elwood Dostie. 

Winifred's family will hold a memorial service at a later date.