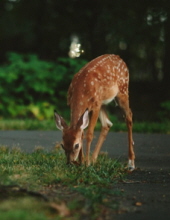 Obituary for Robert Jospeh Schulte
Robert Joseph Schulte of Royal Oak, Michigan died March 27, 2018 at American House in Roseville, Michigan. He was 88 years old.  Robert was born September 20, 1929 in Detroit, Michigan to Roy Anthony Schulte and Agnes (Maiden name: Sperling). 

Robert was a Veteran of the United States Army and worked as a machinist for Craft Industries and Clear Industries. Robert loved more then anything to hunt and fish and his family has fond memories of those times together. 

Robert is survived by his children Rick (Donna), Gary ( Phyllis) and Robert (Allyson). He is also survived by 6 grandchildren and 3 great grandchildren and a brother.Robert is preceded in death by his wife Jean who died August 24, 1997. 

Memorial donations are appreciated to Star Presbyterian Church in Royal Oak, Michigan. 

A private celebration of Robert's life will be held at a later date.