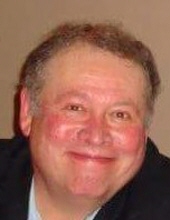 Obituary for Robert Grant Forsythe
Robert Grant Forsythe of Shelby Township, Michigan died March 25, 2018 at home. He was 67 years old. Robert was born August 19, 1950 in Detroit, Michigan to Ben Justice Forsythe and Ruth Mildred (Maiden name: Grant). 

Robert graduated in 1969 from Dondero High School in Royal Oak, Michigan. In college Robert earned an Associate's degree and was employed for 28 years until his retirement from L'Anse Cruese Public Schools. 

Robert is survived by his wife Teresa whom he married in 1972 in Romeo, Michigan. He is survived by his children Robert B. (Stephanee), Christopher B. (Wendy), Jessica (Christopher) Kasperek and Timothy. Robert is also survived by 5 grandchildren, his sister Pauline (John) Holeton and nephews John and Jody. 

Beloved husband, brother, faher, grandfather, teacher and friend. These are the words that come to mind as we remember Robert Grant Forsythe. A simple mam, who spent his entire life with only his family's needs in mind. A day will not pass without thinking of your smile, and your kind and giving heart. You may have not given a second thought to your influence on this world, but in the eyes of those that loved you, you were and always will be that world, and that will be forever etched on our hearts. Rest now Dad, we will take it from here.

Memorial Donations are appreciated to the Alzheimer's Association in Robert's name. 

No services are planned at this time but may be planned at a future date.