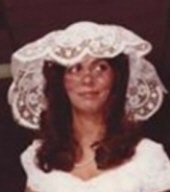 Obituary for Adrienne Gooch
Online Obituaries for Troy, Royal Oak, Clawson & Rochester Hills, Michigan.



Adrienne Gooch, 66, of Rochester Hills, Michigan died December 2, 2017 at Beaumont Hospital in Troy. Adrienne was born December 10, 1950 in Detroit, to Theodore Panaretos and Beatrice Simon (Maiden name: Vlangos).



Adrienne worked for more then 30 years as a pharmaceutical representative for The Harvard Drug Group. She had a love for horses and at an early age she rode at the Birmingham Hunt Club. That love turned into a great passion for all animals, especially dogs and cats.



Adrienne is survived by her son Greg, her mother Beatrice 'Bea Simon, her father Ted and her siblings Paul (Judy) Panaretos, Angel (Greg) Callewaert and Lisa (Scott) Sarvello.



Adrienne is also survived by her significant other Jeff Avers and many aunts, uncles and cousins.



Funeral Information



Friends may visit at Gramer Funeral Home 705 North Main Street (Livernois, between 14 and 15 mile road.) Clawson, Michigan 48017 on Monday, December 4, 2017 from 4 pm until 8 pm with the Trisagion Service at 6 pm.



Handicap parking is located on the north side of the funeral home. Please call ahead if you would like assistance. (248) 435-9010



The Funeral Service will be held at St. Nicholas Greek Orthodox Church 760 W Wattles Rd, Troy, MI 48098 on Tuesday, December 5, 2017 at 10 am, instate at 9:30 am.



Adrienne will be laid to rest at the family graves at White Chapel Memorial Cemetery, Troy, Michigan.