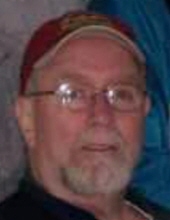 Obituary for Robert Arthur Hicks
Robert "Bob" Hicks, a resident of Rochester Hills and formerly of Madison Heights, passed away on September 8, 2018 at the age of 70. He was born to his parents Ralph and Ethlyn (maiden name: Dennis) Hicks on October 19, 1947 in Ferndale. 

Robert later married his wife Linda Hicks, and he was a member of the Madison Heights Fraternal Order of Eagles. He was also a beloved father, grandfather, and brother. 

Robert is survived by his children Scott (Ramona) Hicks and Crysta (Michael Ziemba) Hicks; grandchildren Corley Hicks and Jaylen Nader; and siblings Randy Hicks and Kevin Hicks. 

He is preceded in death by his parents Ralph and Ethlyn Hicks, and his brother David Hicks.